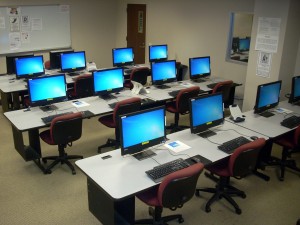 The below listed institutes provide SAP FICO Training in Bangalore. This should be helpful for folks who are looking to get started in the course with a comparatively cheaper option compared to the SAP authorized institutes.
None of these institutes that provide SAP FICO training in bangalore are authorized by SAP and thus cannot provide a SAP FICO Certification course . They can only provide uncertified training courses which usually are in the range of 10000 to 50000 INR.  Authorized SAP FICO certification course and certification  costs approx 250,000 INR and is usually a very costly option for any SAP FICO fresher to opt for.
Lot of SAP FICO Training material is available on the internet for SAP FICO freshers. That does not help much until you actually start the SAP FICO training on the system itself. I believe these institutes may not provide as much level of good SAP FICO training as compared to SAP authorized centers. However , they are still value for money for many who do not want to spend big bucks on the SAP FICO Training.
Please make sure you at least checkout few of these before starting to enroll for the course . Not all that sells is always good. Talk to current batch students and faculty , may be few demo classes if possible and then take decision to invest your time and money. Unemployed youth is a big market and hence many institutes might just be there to make money of unsuspecting freshers who know nothing about SAP FICO training. Please do your due diligence .
Data below is all I could find in googling and is simply posted here for reference and most of the readers are in fact searching for such institutes. Thus some of this data and may not be current and can be incorrect. Let me know if you find any discrepancy.
SAP FICO Training Institute
Address & Contact Info
Peopleclick Techno Solutions Pvt. Ltd.
"Sanctuary" at No. 102, 36th Main BTM 2nd Stage
Phone : 080-26689100 / 26683004 Email: info@people-click.com
SAPTAC
No. 35/24 46th Cross,
11th Main 5th Block, Jayanagar
Tel. + +91 80 32931888 / 41502221 Mobile. +91 9945675002 / 9901017266
Email: Email: info@saptac.com
Nidhi Infotech
No. 29, 1st Floor, Nanjappa Complex K.H.Road (Double Road), Next to Vijaya Bank,
Telephone: +91- 9535146927, +91-9535024636
E-mail: info@nidhiinfotech.com
SIRI SAP TECHNOLOGIES
Behind Home Town
Tulasi Theatre road, 8th Main
Chowdeswari Layout, Marthahalli
Ph No: 9845563072/78
TecFactory
Giri Ganga Building No 803, 2nd Floor, 9th A Main First Stage, Indira Nagar
Email: info@tecfactory.in Phone:080-41611647/48
Will Sys Technologies
Flat No. 546, 32nd Cross, 9th Main, 4th Block Jayanagar
Email: info@willsystechnologies.com Phone: (IND) +91 080-4121-0002
Ria Institute of Technology
#3/76, Shiva Building, 2nd Floor,
Ramanjaneya layout, Outer Ring Road, Marathahalli
Phone :+91- 80 - 2540 0478 | 080 6530 1060
Email : info@riainstitute.in
ECare technologies
No-24, 1st Floor, 2nd Main Cross Road,
Vinayaka Layout,Near Multiplex, Munnekolala,
OPP: SGR Dental College, Marthahalli,
Contact no: +91 9845642721, 9844752189
Srikaam Technology solutions
# 1 , Anjanadri Complex Near Kalamandir, Ashwath Nagar Marathahalli
Phone: +91 80-40994586 +91 9900002138 +91 9900002148
Key Labs Training
Opp to Basava nagar bus stop, BASAVA NAGAR,
CONTACT US- +91-8861770545
Email:info@keylabstraining.com
SAPware Technologies
#2498 E, Maruthi Arcade, Ist Floor, Opp Maruthi Mandir, above Karnataka Bank, Vijayanagar,
Phone: 080 - 41425474 Mob: +91 9448466805 +91 9972522848 mail to: info@sapware.net